Dec 4, 2019 07:23 PM Central
My most favorite thing to do each month, is to load up my monthly wellness box!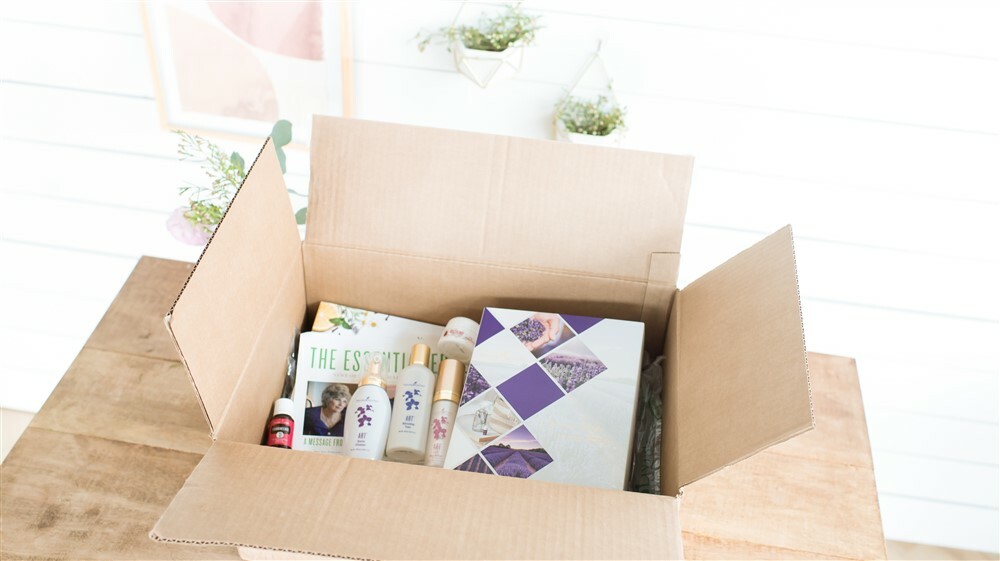 I have been working hard to make sure our household has ditched products that have harmful chemicals. And each month, my box is filled with stuff to clean with, supplements, bath and body products, snacks, super antioxidant juice, and of course, essential oils.
If you know me, you know that I'm pretty "frugal". So, it may seem strange to some that I'd spend at least $100/month (more likely around $300) on a box of goodness each month.
Let's step back and break it down.
How much do you spend at the grocery store on the above items. Household cleaning supplies, laundry soap, diswashing soap, hand soap (ALL the soap! haha)... things like toothpaste, facewash & moisturizer, makeup, shampoo & conditioner, body wash, granola bars & nutrient dense shakes, juice... and anything that makes your house smell good. (And there's definitely more!)
I'm constantly learning new ways to use our everyday products and essential oils that cuts another thing out of my monthly "big box store budget"!


---
I made this super special video explaining all my favorite parts, as well as the unboxing of one of my monthly orders.
---
Still not sure about this whole thing?
My monthly wellness box, or "Essential Rewards" as it is so lovingly called, is FILLED with perks!


You start off with a 24% Wholesale Membership ~ SCORE!
You get to pick what you actually want! It's not a subscription box someone else curates, you pick what you need most!
Flexible processing date ~ change the date of your order (every month if you want to, LOL).
Immediate "cash back" to use for FREE PRODUCT!

Months 1-3, you earn 10%
Months 4-24, you earn 20%
Months 25+, you earn 25%
That adds up QUICK!

Discounted shipping! And we even have YL Go, which reminds me of Amazon Prime's awesome service. Expedited discount shipping ~ YES PLEASE!
Gifts! Who doesn't love gifts?! At months 3, 6, 9, and 12 you get a free oil, and every 12 months after!
Exclusive monthly promos! So, if you're planning on ordering anyhow, you get to cash in on different promos each month! I'm writing this in December, 2019 ~ and there's promos that go up to $350.93 in value that I'm about to get for FREE! What?!
You can start and stop on your own terms. There is no commitment, so give it a shot and see how you like it!
Signing up is easy peasy! Just login to your
YoungLiving.com
virtual office, and click "Essential Rewards" on the menu. Just follow the prompts, fill your cart, and save your order, and you'll be all set! We can also walk through it together if you want. :)
---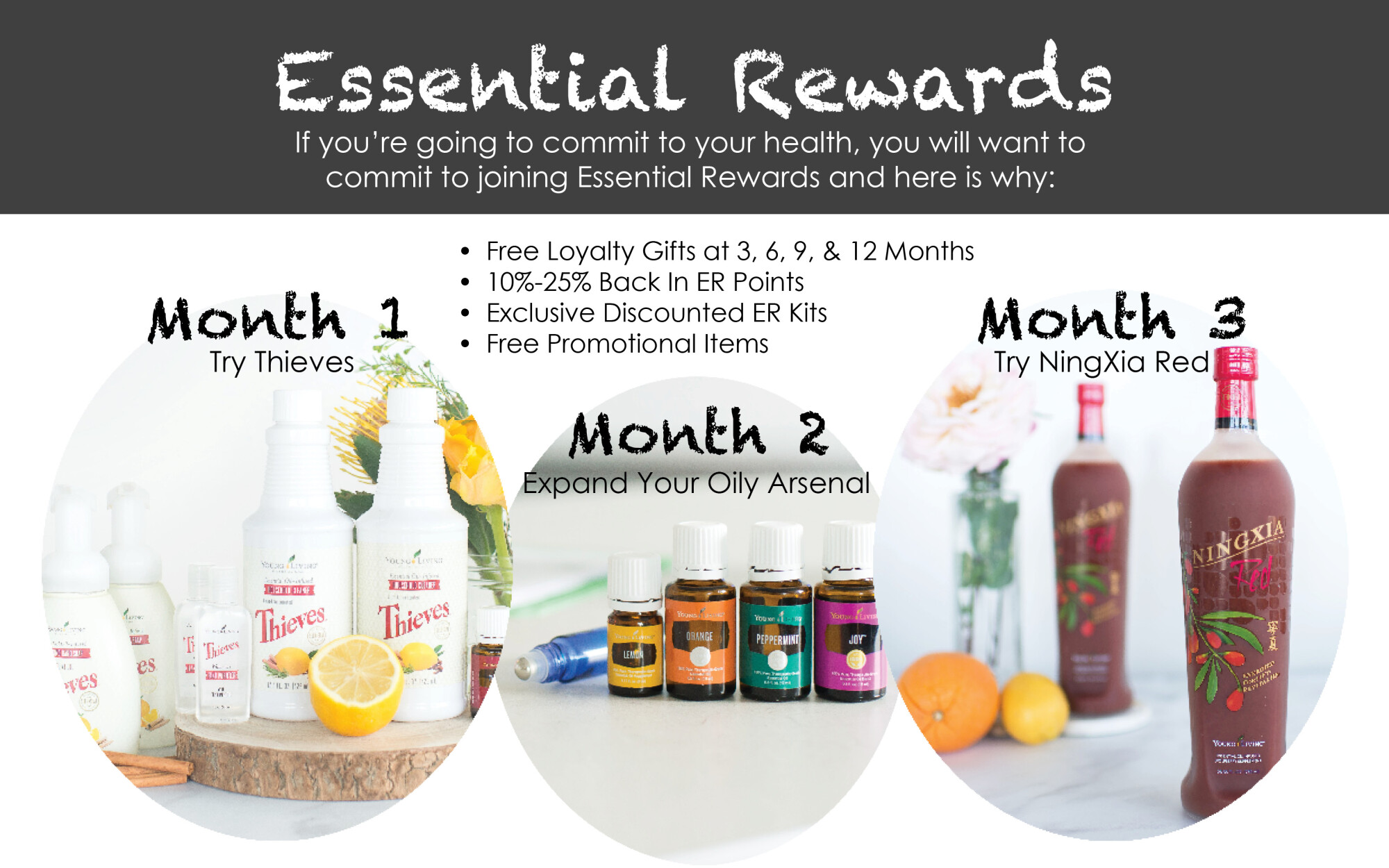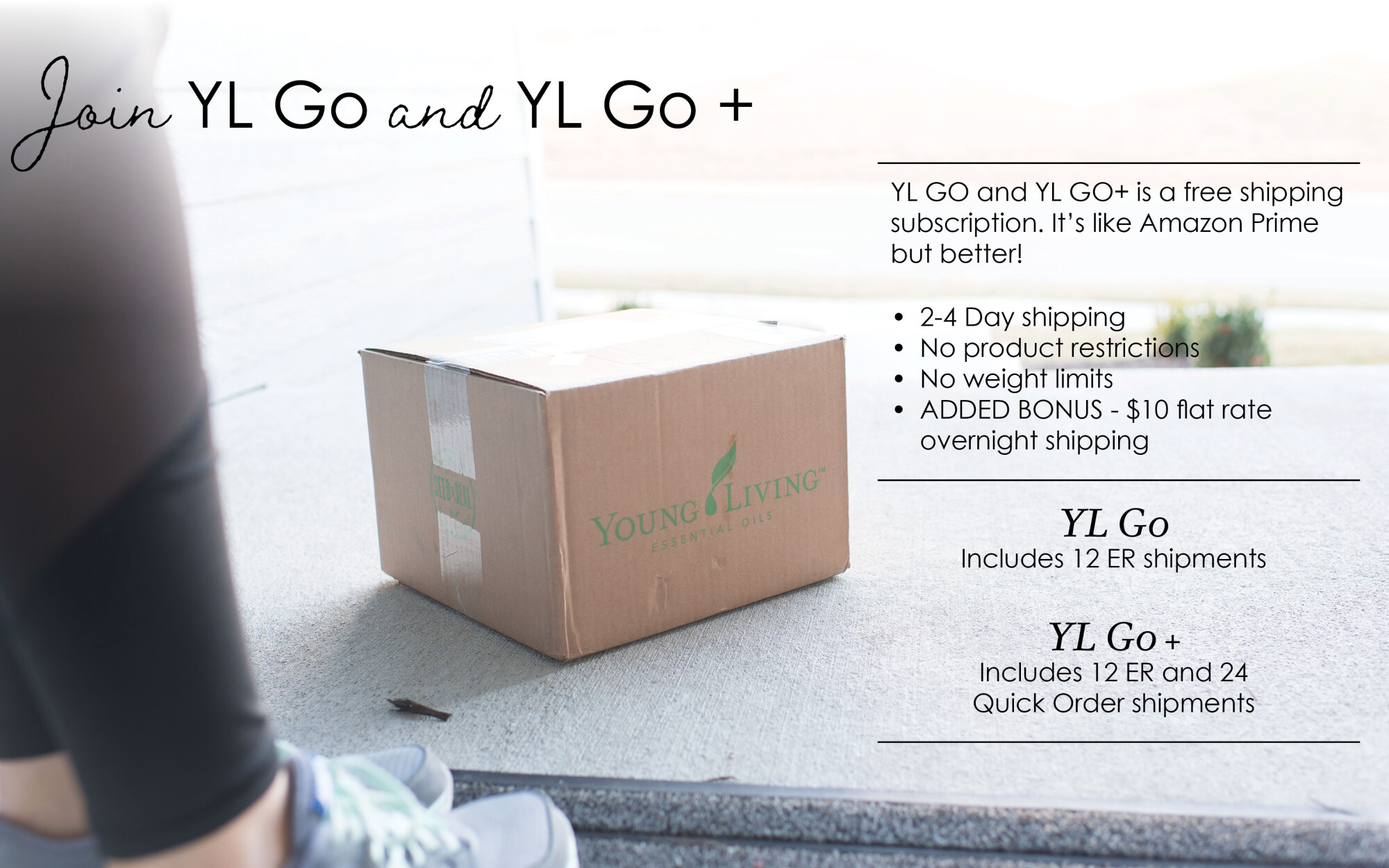 Dec 2, 2019 04:24 PM Central

What is one thing I can't go a day without??
It's my NingXia shot, of course!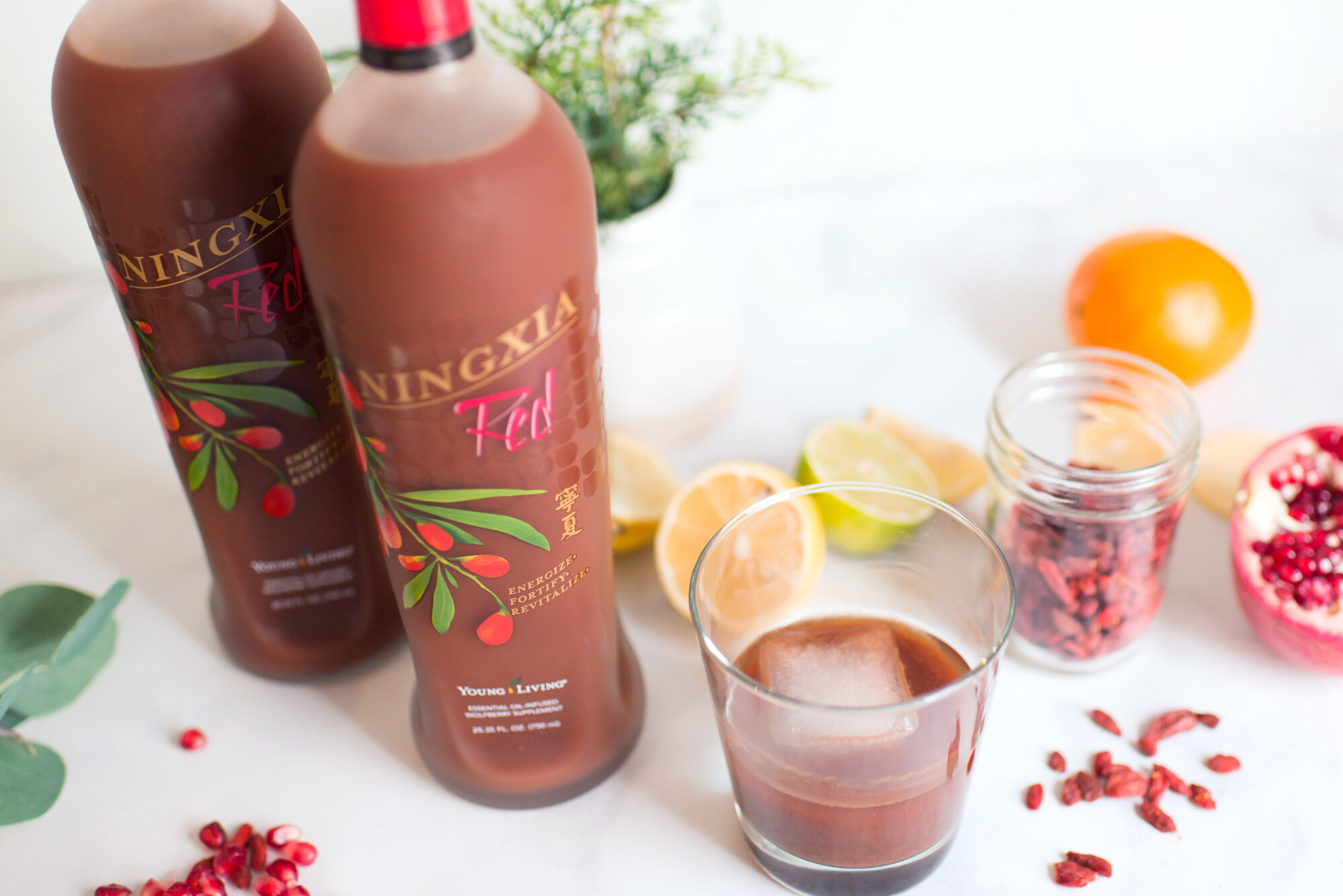 I am so excited to share with you one of the fun ways I like to get my NingXia in, along with some other vitamins, minerals, prebiotics, and overall goodness.
---
"Infused with Lemon, Orange, Yuzu, and Tangerine essential oils, NingXia Red® is a delicious daily supplement that includes juices and extracts from superfruits such as aronia, plum, blueberry, pomegranate, and—best of all—exotic Ningxia wolfberries.
This delicious supplement packs a big punch, offering benefits that include support for normal eye health, cellular function, and energy levels. By enjoying just 2 delicious ounces twice daily, you can make NingXia Red a vital part of your journey to transformed wellness." (quote from https://ningxiared.com)
---
Check out this video, where I share my NingXia Red Drank recipe:
---
Here's the RECIPE!
NingXia Red Drink
1-4 oz. NingXia Red

4 capsules Sulfurzyme Capsules

1/2-1 scoop AminoWise

4 drops Lime Vitality Essential Oil

Fill with Filtered Water
Mix all ingredients in an empty NingXia Red Bottle (~25oz), and top off with filtered water.
Shake well, and enjoy!
Pour over ice and enjoy in your favorite fancy cup.
Cheers!
---
MORE RESOURCES:
Sulferzyme Product Information

* I mentioned prebiotics in the Sulfurzyme Powder, it is also in the capsules, in the form of Wolfberry Powder.
Lime Vitality Essential Oil Product Information

---
BERKEY WATER FILTRATION
To learn more, check this out!.
This is what we have, the Big Berkey with 2 black filters.
You can also add 2 fluoride/arsenic filters.
---
If you'd like more information on how to get the ingredients in this recipe at 24% off of retail pricing, visit me here: moxierollers.com
or e-mail me @ nickie@moxierollers.com
---
Cheers!
xoxo,
Nickie Jo Knight