Jun 14, 2020 07:54 PM Central
Bug Off Spray ~ Without the Harmful Chemicals
---
Summer is upon us...& so are the BUGS… #amiright?!
No one likes those creepy crawlers, so I'm here to share my favorite ways to be rid of them!
The easiest way, of course, is to snag a bottle of pre-made insect repellant.
Not all insect repellant is created equal… especially if you're going for a hippie-friendly, DEET-free option. Young Living has NAILED the recipe, and I LOVE it!
They have it in a bottle, check it out HERE.

Or in wipes, check those out HERE.

The formula is a bit oily (remember skin so soft??… kinda like that). An easy way to make it super portable, is to fill a 10ml glass roller bottle and toss it in your purse, pocket, beach bag, or backpack. That way, you're always prepared.
Feeling like a mixologist? Make your own!
I started using Young Living's essential oils in September 2013 while we were living in Homer, Alaska. Now, if you've been a bit inland in Alaska, you know the mosquitos get HUGE. The hubby and I did a "Pepsi challenge" of bug sprays, my homemade vs. his poison, and let me proudly say… I WON!!!
You can use a combination of oils, steal random recipes off of an internet search, and still be better off than using harmful chemicals on your bare skin.
Here's my first tried & true recipe that I still love today: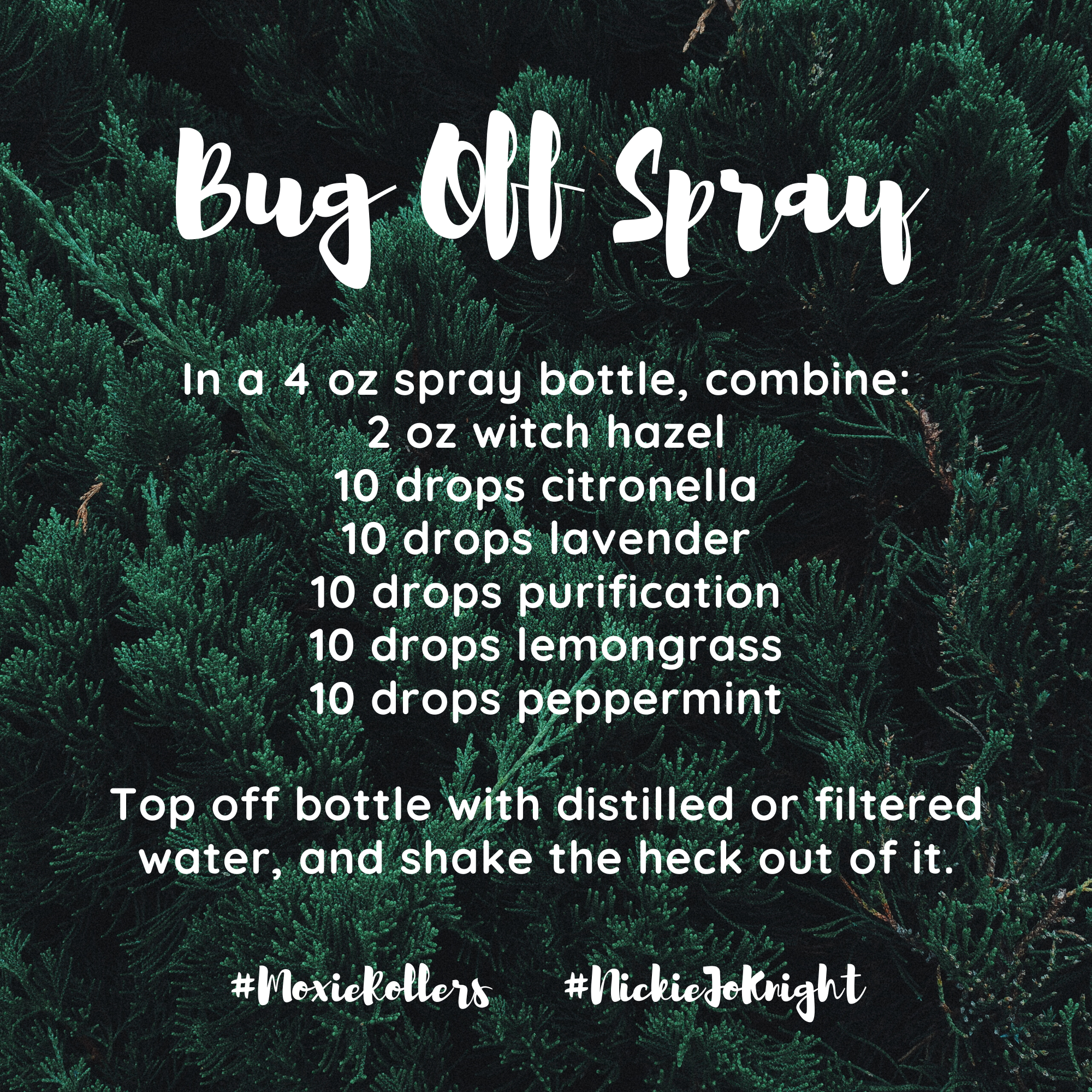 And the best option yet - Use your homemade concoction + YL's premed insect repellant - You won't be sorry about that winning combo!




Check out our Just a Tip Tuesday, on how I use this goodness to keep ALL the bugs away!


If you'd like more information on how to get the ingredients in this recipe at 24% off of retail pricing, visit me here: http://moxierollers.com or e-mail me @ nickie@moxierollers.com
Cheers!
xoxo,
Nickie Jo Knight



Dec 2, 2019 04:24 PM Central

What is one thing I can't go a day without??
It's my NingXia shot, of course!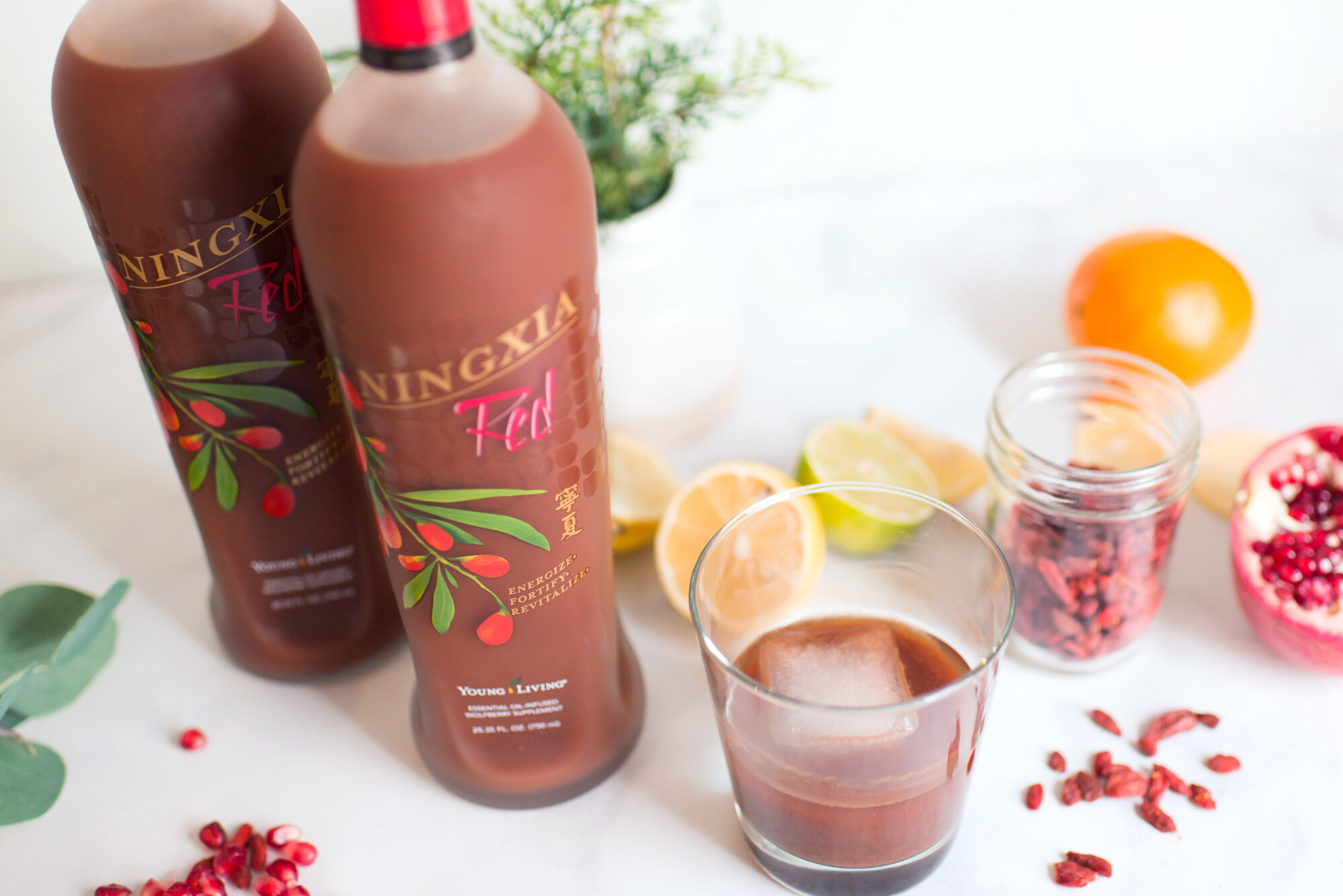 I am so excited to share with you one of the fun ways I like to get my NingXia in, along with some other vitamins, minerals, prebiotics, and overall goodness.
---
"Infused with Lemon, Orange, Yuzu, and Tangerine essential oils, NingXia Red® is a delicious daily supplement that includes juices and extracts from superfruits such as aronia, plum, blueberry, pomegranate, and—best of all—exotic Ningxia wolfberries.
This delicious supplement packs a big punch, offering benefits that include support for normal eye health, cellular function, and energy levels. By enjoying just 2 delicious ounces twice daily, you can make NingXia Red a vital part of your journey to transformed wellness." (quote from https://ningxiared.com)
---
Check out this video, where I share my NingXia Red Drank recipe:
---
Here's the RECIPE!
NingXia Red Drink
1-4 oz. NingXia Red

4 capsules Sulfurzyme Capsules

1/2-1 scoop AminoWise

4 drops Lime Vitality Essential Oil

Fill with Filtered Water
Mix all ingredients in an empty NingXia Red Bottle (~25oz), and top off with filtered water.
Shake well, and enjoy!
Pour over ice and enjoy in your favorite fancy cup.
Cheers!
---
MORE RESOURCES:
Sulferzyme Product Information

* I mentioned prebiotics in the Sulfurzyme Powder, it is also in the capsules, in the form of Wolfberry Powder.
Lime Vitality Essential Oil Product Information

---
BERKEY WATER FILTRATION
To learn more, check this out!.
This is what we have, the Big Berkey with 2 black filters.
You can also add 2 fluoride/arsenic filters.
---
If you'd like more information on how to get the ingredients in this recipe at 24% off of retail pricing, visit me here: moxierollers.com
or e-mail me @ nickie@moxierollers.com
---
Cheers!
xoxo,
Nickie Jo Knight