Dec 1, 2020 03:37 PM Central
Have you filled your 2020 bingo card yet?
What have we marked so far?? I'm sure I'm missing something…

· Drive Through Graduations
· Canada Closing the Border to the USA
· Inflation



We are all definitely feeling it…in SO many ways.
Why not add one more thing to the list ~ but make it a positive!


I've decided to commit to 100 Days of Yoga.
Throughout our year, I've seen SO many inspirational friends over on social media that have rocked the 100 Days of whatever their goals were.
And yet, I wasn't quite ready to commit… until now.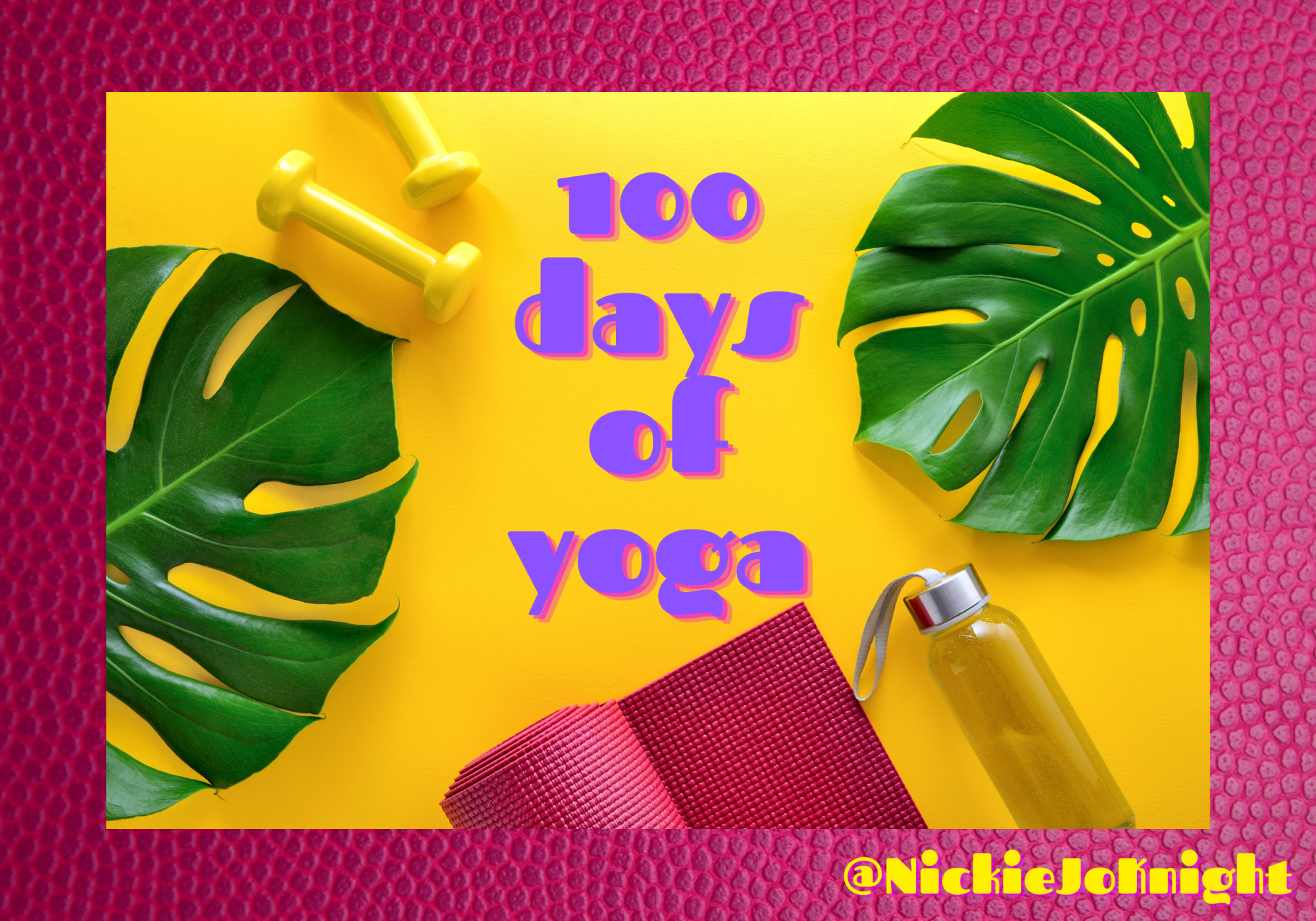 100 Days of Yoga | Do or do not, there is no try

You can find out more about 100 Days of X Challenges on their official site (they cover all sorts of stuff, from art and foreign language to health and photography).

I think I was hesitant to jump into a 100 day challenge because it sounds so overwhelming ~ I mean, 100 days!! I can't even plan dinner for next week (or tonight, for that matter)!

But with the amount of increased anxiety and depression throughout our world (and even our households) at least we can count on a daily challenge that makes us feel good.
Without further ado, why am I doing this Yoga Challenge?

The aforementioned increased anxiety of living through a worldwide pandemic is probably enough. But I'm also starting to get migraines again ~ which I haven't had for years. And I have found more computer work has also led to less movement.

I used to practice yoga on the regular for years. And I have no idea how I fell out of the habit. Now is as good a time as any to hop back on that wagon!


Aside from all that, yoga feels good.
I've NEVER regretted a good yoga class!



I do need to lose weight but I'm not relying on Yoga alone to accomplish that. I really want to feel strong and connected to my body. Of course, if weight loss comes with it, I won't complain!
Why would you like to do this challenge?
·
Peloton App
– you don't need the bike or treadmill to have their app. This is where I'm digging in. They have thousands of classes ~ and are offering 30 days free.
·
Yoga with Adriene
– awesome free yoga classes on Youtube ~ I really enjoy her energy and style, and she's great with pose modifications and explanations for beginners.
I'll be checking in on social media daily using the hashtag #100DaysOfYoga, so let me know if you are taking part and we can cheer each other on.
Let's do this! Let me know in the comments if you are taking part!
Always check with your doctor before you take on any new physical activity. 💖
Feel free to share the love 💞